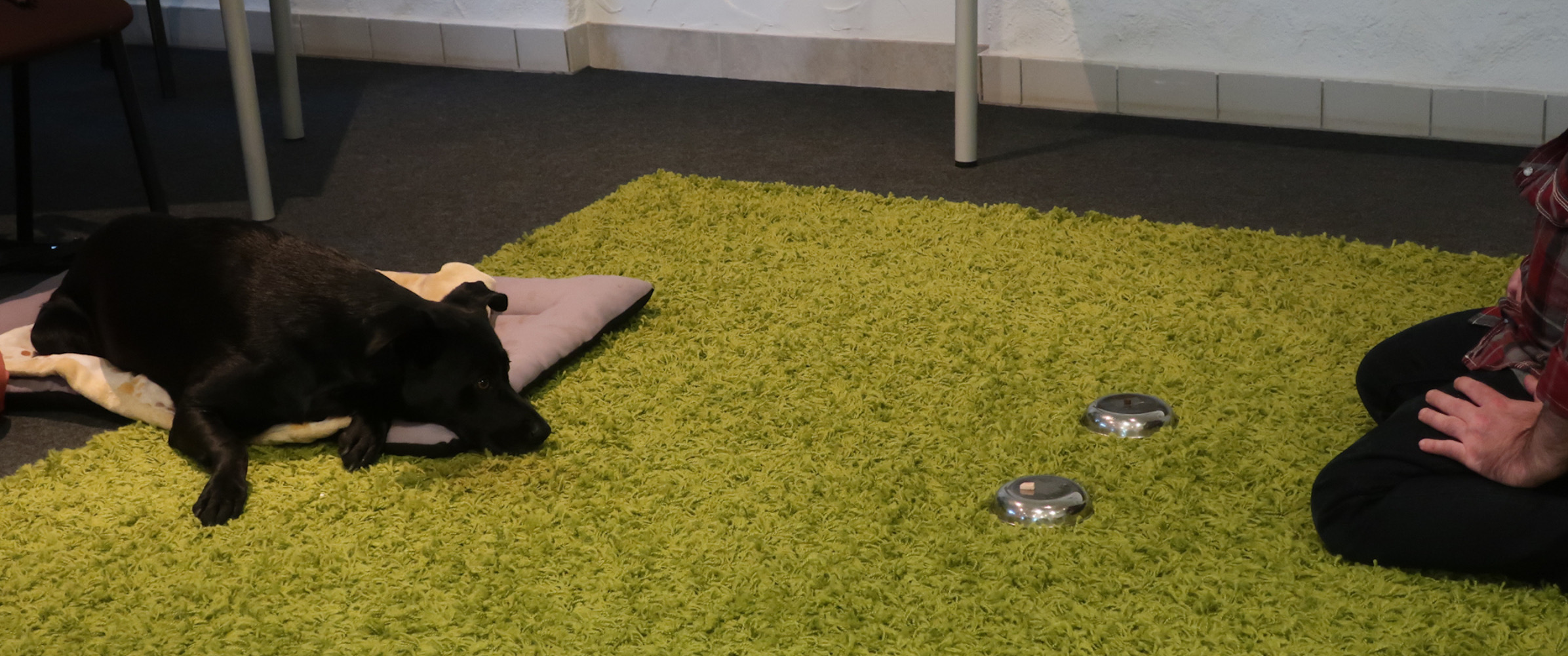 Workshop with Dr. Fernandez
Data collection in training can be fun. Eddy convinced us of this and, with a lot of humor, made a seemingly dry subject clear and understandable. Feliz and Baby Fee have supported us as four-legged representatives in practice and presented us trainers with new challenges. It was quite an aha experience for many of us to shed light on routine trainings once again in terms of data. In the process, we very quickly realized how urgently this topic must finally be integrated into animal training as standard. So we left this workshop not only with a backpack full of work for our project group, but just as importantly with new training approaches for our customers – YOU!
Don't stop, keep walking and enjoy looking in the mirror. This could be a sentence that illustrates the importance of constant self-reflection as an animal trainer and how important this is for professional development.
We were all thrilled and he really turned our trainer world upside down (in a positive sense, of course). We not only looked at data collection in animal training, but also at stereotypies, enrichment, and animal well-being.
Now the work continues in closed Facebook groups. There we will work together on different projects until the next workshop. And yes…you heard it. Eddy will be back with us in 2021 and if you want to see him live…you are welcome! All info and the registration for it will be available in the EVENS section!